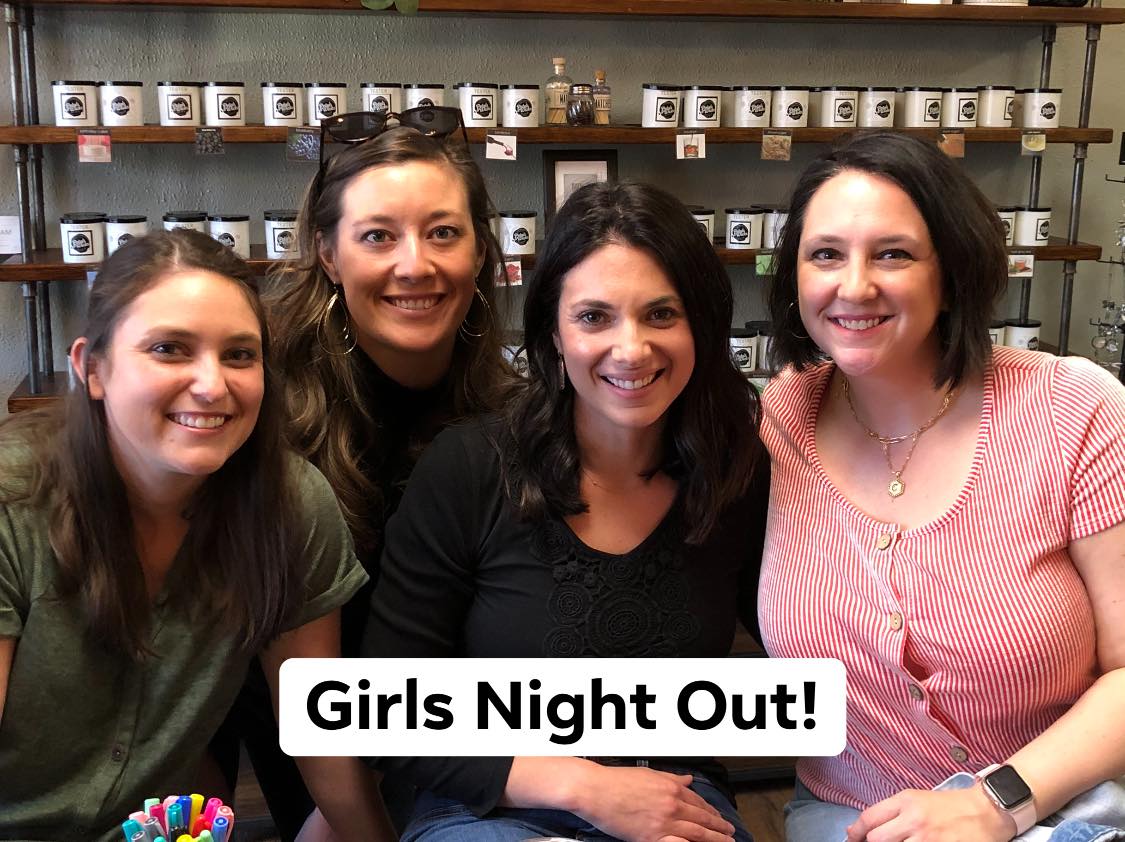 Many of us have favorite scents. If we think back to why we like these scents over others, most of the time they are tied to a favorite memory; such as time at grandma's house or while on vacation. Smells can also evoke emotions, most notably, calming emotions when we smell certain scents, such as lavender. Scents play an important part in our lives and can help us when we are looking to de-stress from the hecticness of life.
Petals & Wicks is a scent and candle bar experience in Hamilton, Ohio. We offer over 100 different scents that you can choose from to create your own scented candle or bath and body product to take home with you. This is a fun, unique, and family-friendly activity that will give you a truly special gift. We understand the beauty of scent and you'll remember the great time you had with us every time you smell your personal candle or body product. You can mix and match these scents however you'd like — and name them, too. You can reserve our candle bar for special events, such as birthdays or bachelorette parties, and we often hold special events throughout the year as well for holidays and other occasions. Below, we'll take a quick look at the science of scent. Stop by and pour with us today!
THE SCIENCE OF SCENT
Scents are special because they are processed differently in our brain than in any other sense. Scents are taken in through the nose and then they travel to a small part of your brain called the amygdala where emotions are processed. Then the scent travels to the hippocampus in your brain where learning and memory reside. This direct pathway to these parts of the brain is why we associate smells with certain memories in our life and why when we smell them later on in life, they evoke those same memories and emotions.
In fact, scents have the power to make us remember events from our past that we never would otherwise. Sometimes you won't remember the event when you smell the scent, but you'll feel a unique emotion for no other reason. If the scent becomes familiar, that scent will lose its power to trigger the memory or emotion. Plus, this system is imperfect, meaning that your recollection could be inaccurate. As you age, your sense of smell can diminish, which can contribute to memory loss as seen in patients with Alzheimer's or Parkinson's disease. Nevertheless, scents are extremely powerful, and if we pay attention to them, we can further enrich our lives.

CHOOSE PETALS & WICKS IN HAMILTON TODAY
Our scent bar in Hamilton loves to create memories with those who visit our shop. Pouring a candle with us is easy peasy. We are here to help guide you and assist if needed. Even the smallest can participate! Crafting your own custom scent is always a fun experience that you'll enjoy with those you care about most. In addition, Petals & Wicks offers many other products you can take home with you too, such as our soy wax candles, DIY candle-making kits, bath and body products, and so much more. Stop by, pour with us, and browse today!