The Scent Bar Experience
Come in to Petals & Wicks in Hamilton to create your very own custom scent blend in any of our candle or bath and body product options. Take your time smelling our over 100 different scents, and pick a few of your favorites. Then, have a seat at our pour bar, and spend some time creating your perfectly scented concoction.
Do you want a soy wax candle that will make your home smell good enough to eat? Or would you rather enjoy the smell of springtime all year round? Whatever scents you prefer, we can help you design the perfect all-natural candle to appeal to your senses.
To begin, you pour the fragrance, mix the wax, shower gel, lotion, or scrub, and create your own custom label. Your custom and personalized candle must sit approximately two hours in order to be ready to safely take home. While you wait, you can stroll to our local Hamilton restaurants and pubs, and shop our local shops. When you leave our candle and wax store, you'll have more than just a custom candle or bath product — you'll have a beautiful keepsake and a memory you can cherish of creating something special with friends, family, colleagues, and loved ones. Call us to book your next special event at our candle bar today!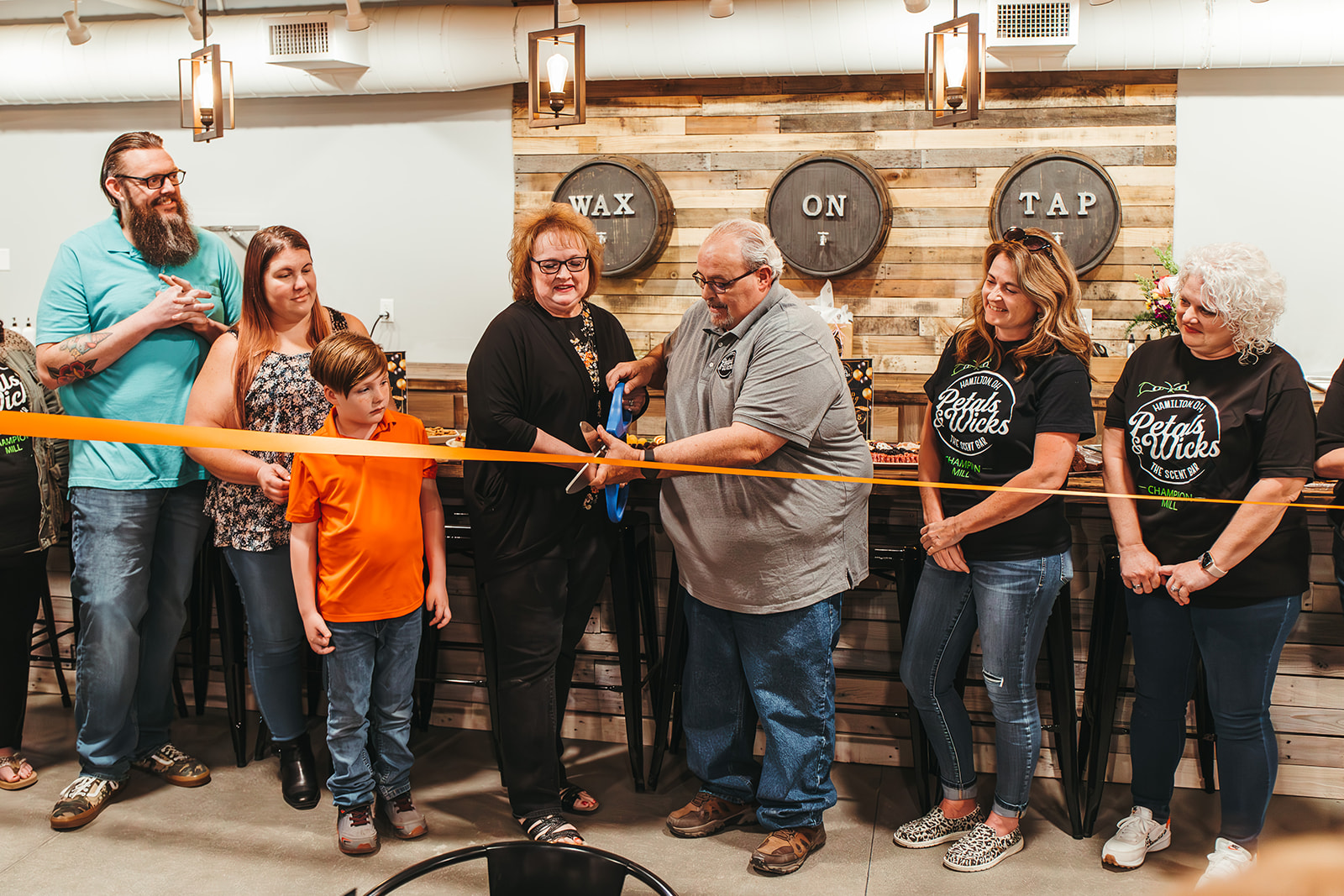 Petals & Wicks Spooky Nook Now Open!
Are you ready for some exciting news? Petals N Wicks, our innovative candle boutique, is opening its second location at Spooky Nook Champion Mill, and you won't want to miss it! Step inside and be greeted by an enchanting display of hand-poured candles, each emitting a delightful aroma that fills the air with tranquility. Our curated collection of scented candles casts a soothing ambiance for your homes and spaces. Experience the fusion of fragrances and candle artistry, leaving you awe-inspired and eager to return. Petals N Wicks at Spooky Nook Champion Mill is set to become your haven, where you can indulge in captivating scents and let your senses come alive with joy and wonder. We can't wait to welcome you to our new location and share the magic of candles with you!
While visiting the sports complex, you have the unique opportunity to experience the art of pouring custom candles at Petals N Wicks, the enchanting candle boutique nestled nearby. Step inside and be captivated by the array of scented wonders that await you. The process of creating your own candle masterpiece begins as you choose from a delightful selection of fragrances, each one carefully crafted to transport you to a realm of relaxation and bliss. The skilled artisans at Petals N Wicks will guide you through the process, ensuring your creation is truly one-of-a-kind. As you pour the molten wax into your chosen vessel, you'll feel a sense of accomplishment and creativity wash over you. Whether you design a candle as a memento of your sports adventure or a heartfelt gift for a loved one, the experience of custom candle pouring at Petals N Wicks will leave you with cherished memories and a beautifully scented keepsake to cherish for years to come.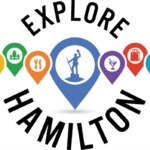 Explore Hamilton!
The Greater Hamilton Chamber of Commerce has launched a brand new app that will help Hamilton residents, regional neighbors, and tourists get around and stay informed on what is happening in the City.
The Explore Hamilton app will show you where restaurants, shops, parks, entertainment options, and more are located, along with additional information and directions. You can also find out about the events taking place throughout the community.
It is available to download right now for both iPhone and Android users (just search "explore hamilton").