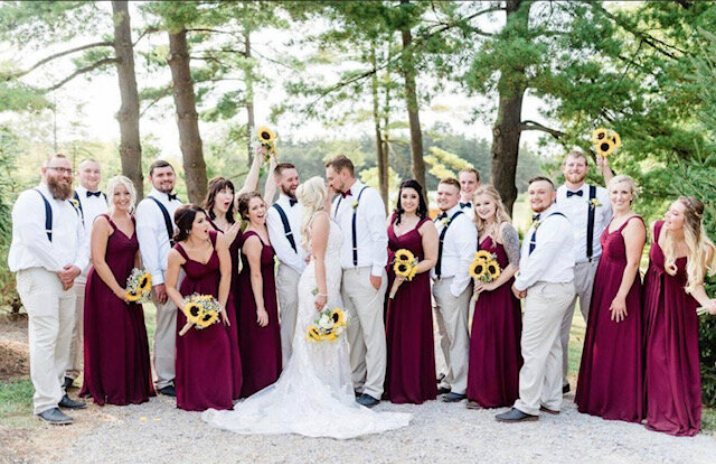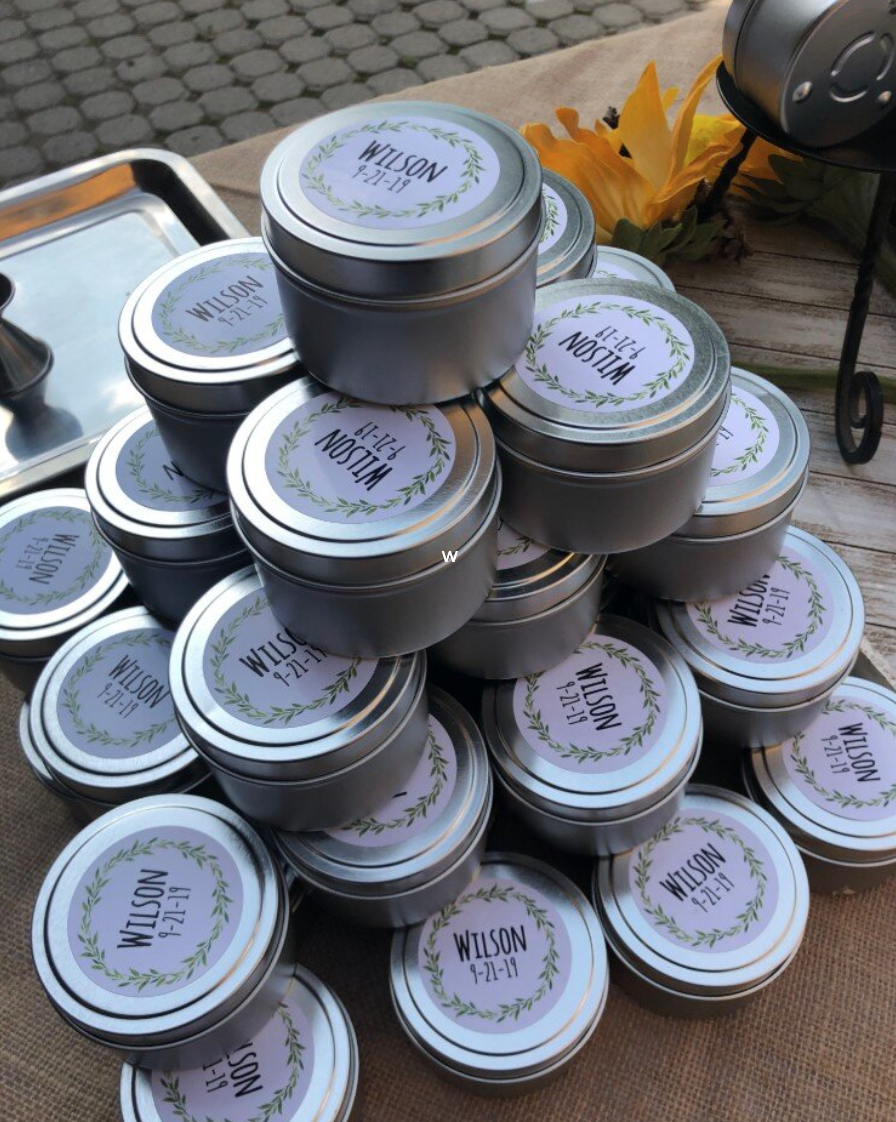 Are you looking for some unique, custom elements for your wedding?
Our custom and personalized candles are a great place to start. Come into our pour bar, and create your own custom fragrance blend that you think represents you, your partner, or any part of your important event. Then order your scent fragrance combination in personalized candles to use for any part of your special day.
Our glass jars make great centerpieces for the wedding reception or dynamic elements to add to the ceremony. Or you can order our small tins in bulk, and give these all-natural candles as wedding favors to all your guests. With either option, you can also create a custom label for your soy wax candle with your colors, theme, and information about your wedding.
Scent is strongly associated with memory, so whenever you light one of your special wedding candles, you will be mentally transported back to the best day of your life. Plus, your guests are sure to love having a wedding favor that they can actually use. Contact us using the form below, so we can help you create the perfect custom fragrances for your wedding.
Schedule A Consultation Today!