Petals & Wicks, as a concept, focuses on creativity and expression. We love to create! In fact, it's the reason our entire business revolves around helping our customers express themselves through the process of creating a custom scented candle, personalizing everything from the product itself to the label affixed to it. We love to see our customers faces light up when they create something they're proud of, and we always want to be able to experience that same joy, too! So, we've done some concocting of our own and have come up with two new collections we're so excited to feature here—our Author Series of candles and our RUGGED Collection of men's beard and mustache products.
Author Series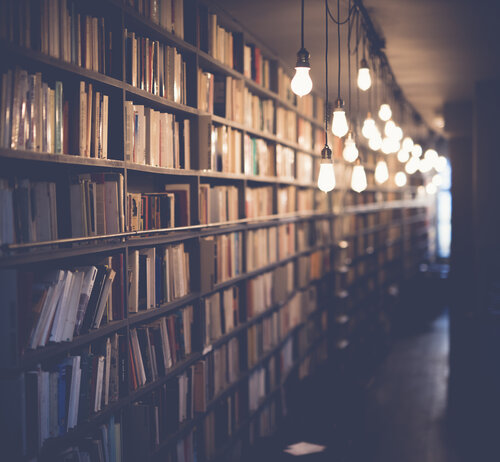 These candles were inspired by our favorite books and writers. We channeled the energy of each of these notable wordsmiths as we crafted the scents for their corresponding candles. Here's a glimpse into the fragrance profile for each!
Jane Austen: Lily of the Valley – Orange Zest – Cucumber
Zora Neale Hurston: Summer Orange – Morning Dew – Sweet Grass
Zelda Fitzgerald: Champagne – Rose Petals – Elderflower
Robert McKloskey: Strawberry – Vanilla – Baked Bread
Alice Walker: Sunflower – Blackberry – Verbena
Mary Shelley: Rain – Mahogany – Old Books
RUGGED Collection
We're so excited that the manscaping revolution has taken off! It gave us the freedom to curate a collection just for men! No matter what kind of man you are—sweet and sensitive or rough and tough—you deserve the BEST products for your facial hair care regimen. The products in our RUGGED Collection, which come in four masculine scents, deliver just that!
CLEANSING SHOWER GEL
Our cleansing shower gel strips away dirt and grime but still leaves your skin feeling moisturized and refreshed!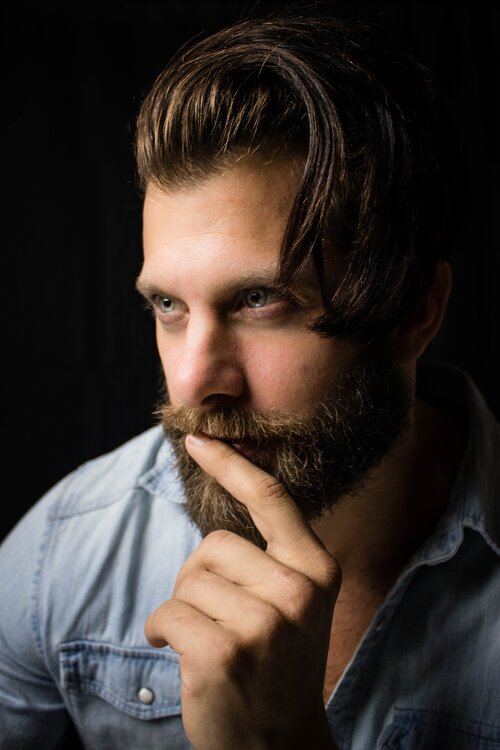 SHAVE BUTTER CREAM
Trimming can be a little less exact, but shaving takes precision and closeness. The best preventative measure to ward off the dreaded razor burn is a thick, moisturizing shave cream. Our luxurious, potent shave butter cream leaves your face silky smooth after a good, close shave!
BEARD OIL
After a hot shower, your facial hair is primed to soak up all the moisture that your beard oil offers it. Give your beard and face that moisture without tamping down your beard's natural character by using our aromatic RUGGED Beard Oil.
STACHE AND BEARD BALM
The perfect product to pair with our beard oil, our Stache and Beard Balm tames your wild beard, smoothing and softening it while adding fullness and hold so you can move throughout your day knowing that your suave look will stay in place!
STACHE WAX
Just a little dab of this wax in your mustache, plus the twist of your choice, and you'll have the coolest stash at the party…or the office. Style your perfect stache with our delicious-smelling RUGGED Stache Wax!
Speaking of delicious scents—what are they? All of the products in our RUGGED Collection can be ordered in any of five masculine fragrances: Mug n' Brush, Fierce, Black Onyx, Flanneled Forest, and Woodsmen.
These collections contain some of our favorite creative expressions to date! If you see something that interests you in this blog, go check it out on our website! You'll find more information and detailed descriptions for each product. Plus, if you decide to order over $50 worth of merchandise, your shipping is FREE! Browse our Author Series and RUGGED Collection (plus our "My Farmhouse" and "United Together" collections) online today. If you don't see anything you like, then pop on over to shop our general catalogue and order a custom scented candle all your own in just a few clicks!