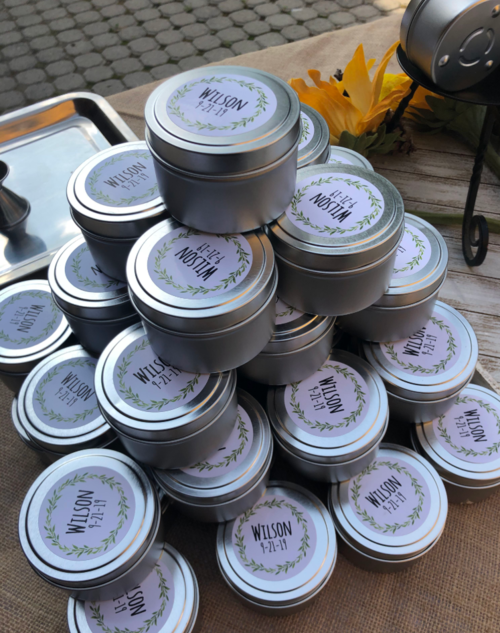 A long time ago, candles used to be used purely for necessity, to light homes before we all had electricity. Nowadays, its rare that candles are used for utility, but they continue to be just as popular as ever. You might use them to set the mood for a romantic dinner, or to help create an inviting atmosphere with appealing scents. Whatever the reason, people still love candles so they are worth investing in. Whether you need to give gifts to a large number of people or you're looking for something with a high ROI to resale in your store or business, you can't go wrong with candles.
Petals & Wicks' wholesale offerings preserve a hand-crafted, small-batch feel, while delivering you with a fully customized, premium product. You'll be able to easily personalize your candles' scent profile and jar style and can even create a branded label, tailored to your specific business or event! Our highly customizable wholesale options are the perfect way to ensure your candles make the lasting impression you want. Crafting your wholesale candle order will entail browsing through our complete catalogue of over 110 premium oils and choosing up to three scents per candle. No matter who you are or what your needs, we'll help you decide on just the right combination of scents, jar, and label to manifest your unique luminary vision.
Are you getting married and looking for simple yet memorable centerpieces or wedding favors? A summer bride might combine Lavender with Sweetgrass to create an enduring reminder for guests of the special sunny day you all shared together. A fall wedding might call for a cozy combination of Honeycrisp, Cinnamon and Sugar, and Clove. Or, for those tying the knot during winter, show a little holiday cheer and your pride in The Land by choosing Christmas Ale candles for guests' keepsakes!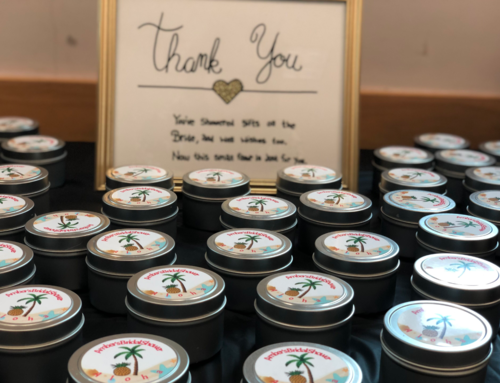 Realtors and other business professionals who want to congratulate their clients on recent home purchases and various other milestones also love our wholesale options! What better way than a hand-crafted, personalized candle to welcome homeowners into their new space, while at the same time staying top-of-mind during the relaxing experience of enjoying their gift's glow and mood-boosting aromatherapy? If this sounds like you, perhaps you might like a classic jar style in our uplifting Clothesline scent–think crisp linen and fresh breezes–with a label that includes both a warm message and your contact information.
Branding with our wholesale candles is effective for business professionals and retailers alike. Ordering your candles, wholesale, through Petals & Wicks gives you complete control over every aspect of your product's design. Create your own, unique product line. Dream big and offer your customers everything from simple, satisfying scents to deep, distinctive, and complex aromas in a variety of jar and sizing options. The global candle market size has enjoyed steady growth since 2015, and, with projections anticipating continued growth in the market through 2025, we know you'll want to capitalize on those trends, as well. Partnering with Petals & Wicks will provide you with the professional support you need to strategically maximize today's booming candle market.
Whether business or pleasure, choosing from Petals & Wicks' wholesale selection combines our excellent quality product with knowledgeable, creative, and dedicated support staff. We're always available at your request to provide the optimal level of guidance as you draft both your candle designs and your wholesale order itself. You can call us at (513) 316-2307 or stop in and we will be happy to consult with you on how we can create the perfect candles to meet your needs.