Petals & Wicks Candle Bar in Hamilton, OH is committed to providing a friendly, comfortable, and welcoming space for community members to spend quality time with their friends and families. While our DIY candle-making and bath and body product-creation studio invites individuals to walk in and create memories, our establishment also welcomes large groups for various special events! If you're looking for an interactive, one-of-a-kind experience, ideal for casual chatting and bonding, Petals & Wicks' Party Bar is perfect! Discover all the key benefits of booking your special events with us and get started making your own personalized candles and keepsakes!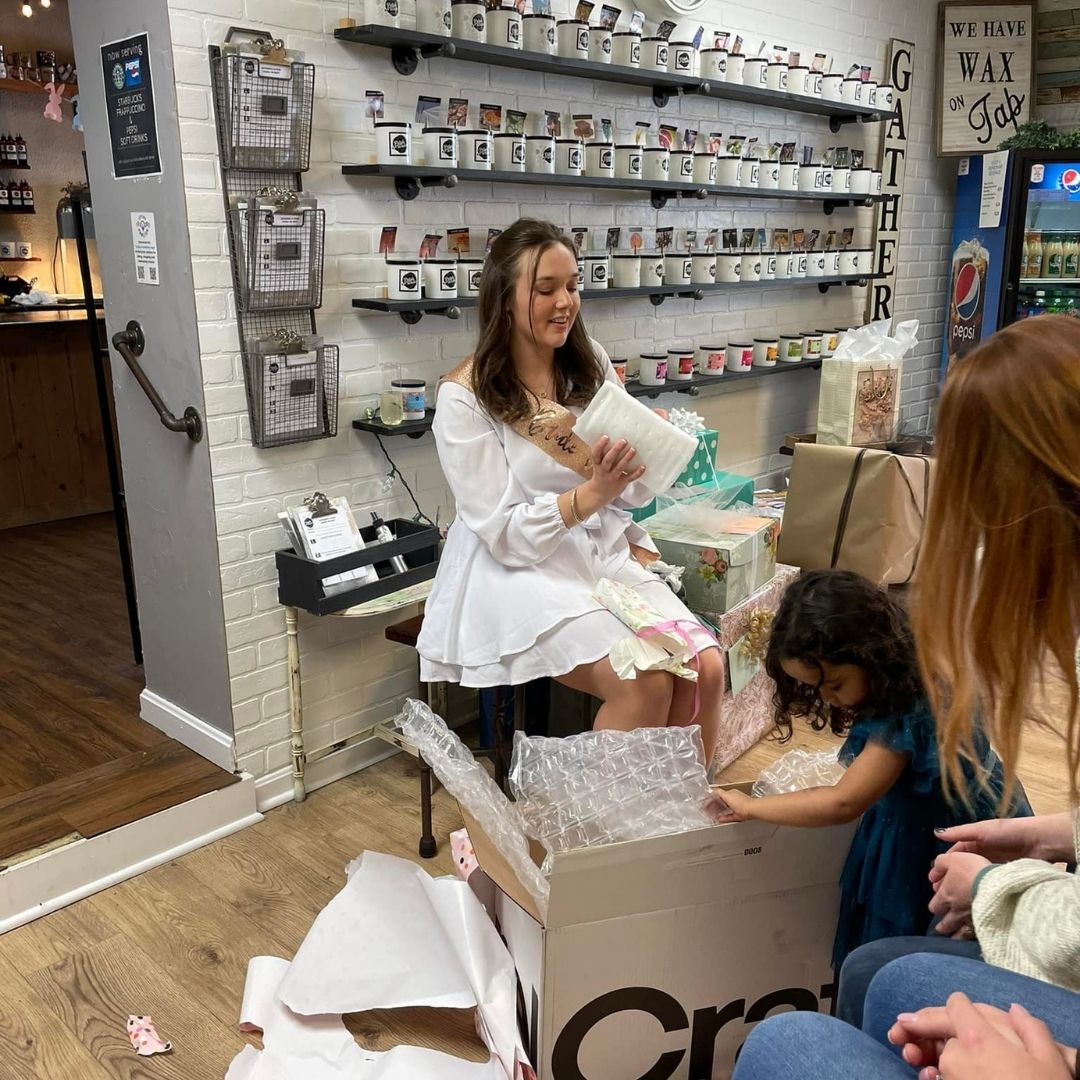 Perfect Hands-On Activity For Large Groups
Our Scent Bar at Petals & Wicks is designed to cater to a variety of demographics and social clubs. Not only is it our belief that creating personalized candles and bath and body products is an experience unlike any other, but it also presents a grand opportunity to strengthen relationships and friendships. No matter what type of social event you're looking to host — birthday and bachelorette parties, Girls Night Outs, birthday celebrations, family reunions, or corporate team building events — our Petals & Wicks events space can cater to your needs. Other social groups our establishment is able to cater to include book clubs, church groups, scout troops, and more, with a Party Bar occupancy limit of about 15 people.
Light Refreshments & Decorations Encouraged
Our Petals & Wicks staff believe all your special occasions should be commemorated with the perfect bells and whistles, as well as your own personalized candles or beauty products. Our Scent Bar welcomes all guests, if they celebrate their special events with us, to bring in anything they may need to make the experience memorable; this can include bringing in decorations and refreshments. Our event space is designed to be as comfortable and entertaining as possible for our Hamilton, OH clients.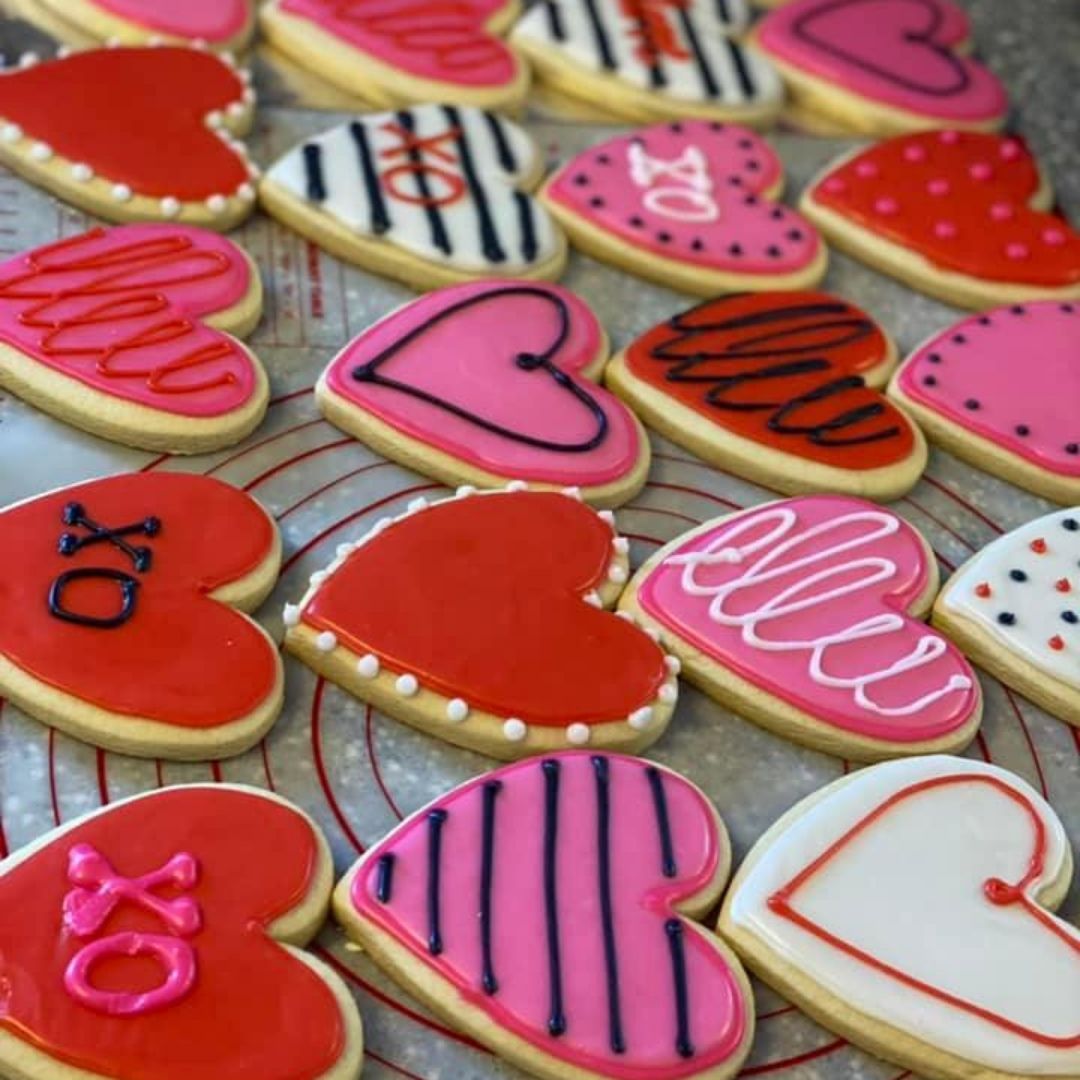 There is no need to worry about whether our Petals & Wicks Candle Bar will be able to accommodate your large group or gathering! Aside from providing an approachable, warm space to get our clients' creative juices flowing, our business is also kid-friendly with adult supervision; if your child is really to create their own personalized candles or bath and body products, you can comfortably allow them to explore their creativity with us!
Scent Stylist Informs Your Creations
You may enter our Petals & Wicks Party Bar with an idea on what unique scent you're interested in creating or the exact type of bath and body product you want to customize. But if you're not entirely sure, or would like the advice of our candle bar experts, one of our very own scent stylists will inform your group as you celebrate your special event in our event space. He or she will help you explore over 80 different scents you can use to create personalized candles or other products, tailored to your individual preferences!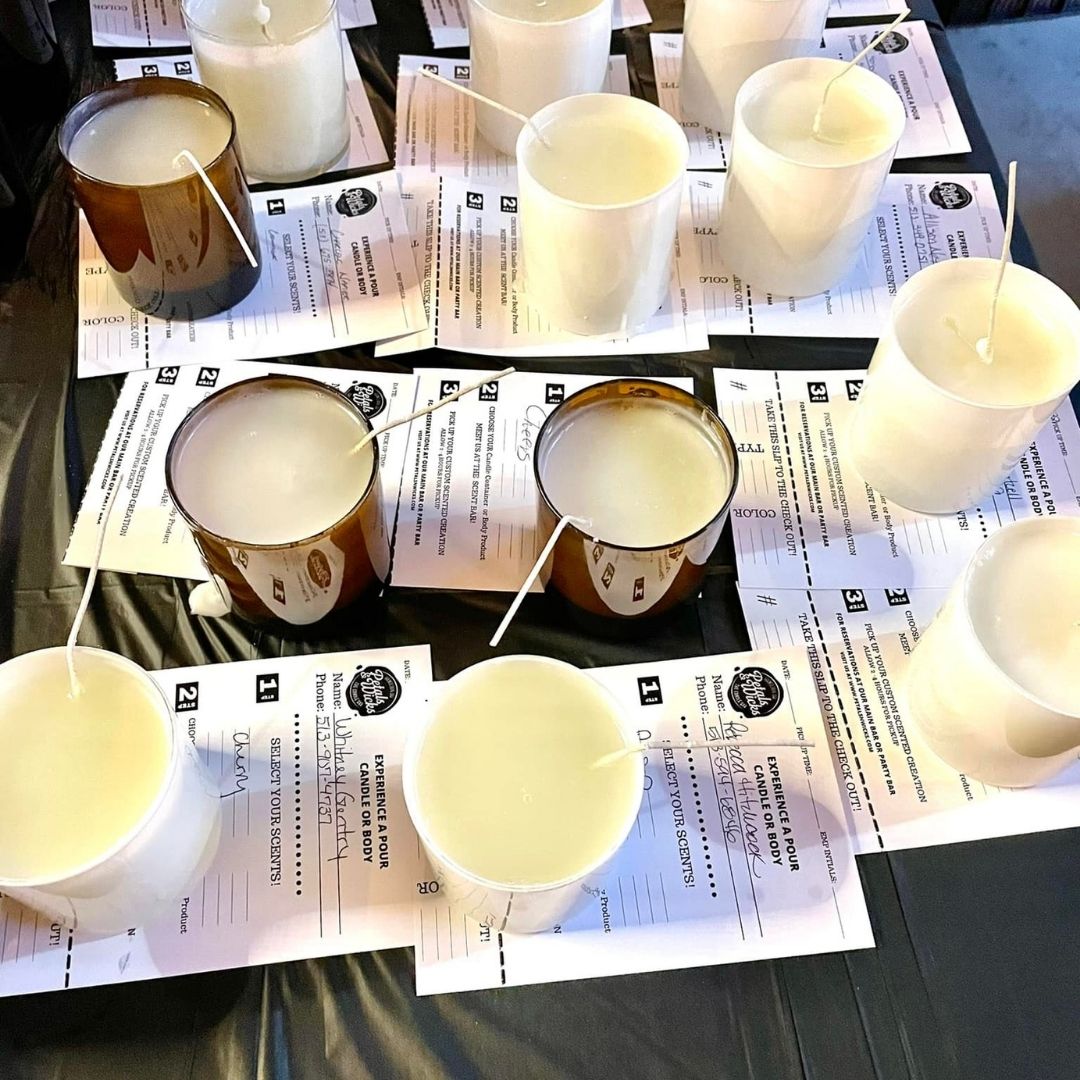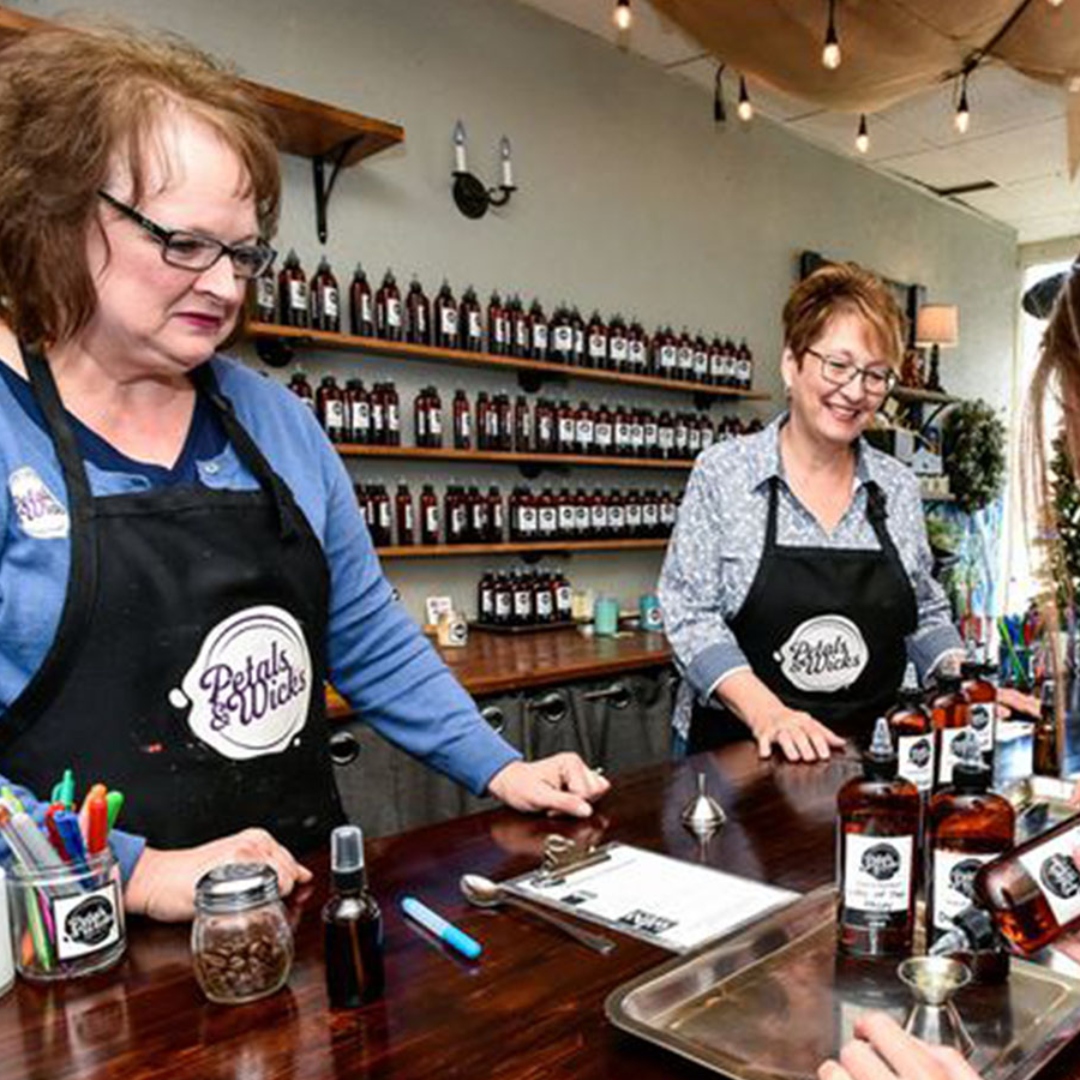 For our older patrons who are celebrating their special events, Petals & Wicks is also DORA-friendly; this means according to our local Downtown Outdoor Refreshment Area designation, you can freely walk about our candle bar and our district space with an alcoholic beverage!
Petals & Wicks' candle bar welcomes large groups of any kind in the greater Hamilton, OH community to commemorate their special events inside our event space! Our Reservation Party Bar Fee is $75 (not including the personalized candle or other products) and you can book your spot right here on our website. Your group's candles will solidify and be ready for pick-up two hours after they're poured. Contact us today with any questions you may have!